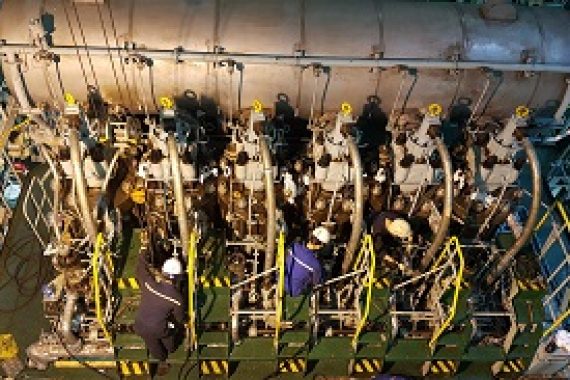 Our highly skilled and experienced Technical Team ensures our principals' vessels are always maintained to the highest standards and are always ready to trade in the most demanding situation, in compliance with the latest industry regulations, flag and class requirements.
Through Well established system and innovative strategically methods in place, Under our Technical Management Services, we take care of the Vessel's Registration, Administration Requirements, Class Requirements, Surveys, Repair and Maintenance, PMS, Dry Docking, Marine Operations, Supply of Spares, Stores and Provisions, ISM based Requirements, Performance Monitoring, Technical OPEX Control and Monitoring, Vessel Condition based Assessments and Each and Every Technical Needs of Vessel including On Board Supervision to keep the Vessel Trading Safely and Efficiently Without any Downtime or associated Risk.
Our Technical Team ensures Vessel's maintained up to the industry highest standards and is always available for safe Voyages and smooth Cargo Operations. We prepare holistic and actual Technical Reports, Technical Financial Reports, Photo Reports etc on Monthly / Quarterly basis along with plans and Recommendation and updates on any New Industry norms, regulation etc. to keep our Clients updated closely.
Our Crew being our strength, we are very cautious in selection, training and placing them on board. We treat them as our asset and retain for a progressive long term career development prospects within our organization.
At Sinasta Maritime, we understand the value of employing seafarers who are well-trained and certified in accordance with STCW 2010 and the ISM Code to deliver safe, efficient, high quality, ethical and cost effective ship operational& management needs.
We ensure that all vessels in the fleet have officers & crew onboard with the required skills, training and certification for the vessel type.
We always target for placing the Right Persons for the Right Ship at the Right Time to ensure efficient operational outcome.
We have a Global reach for man power management and can maintain a pool of qualified seafarers of different nationalities.
We have a very sophisticated Crew Evaluation System.  Our Crew training Program consists of the specifically designed courses based on individual needs. We identify the Training needs of the Ship Staff and Shore Team based on their performance and keep them updated with the highest skill for Efficient reliable performance at all times.
We Offer Crew management for Full Complement as well as Manning Service for Partial Shipboard complements for our Clients based on their requirements.
Special and Single or Demolition Voyage Management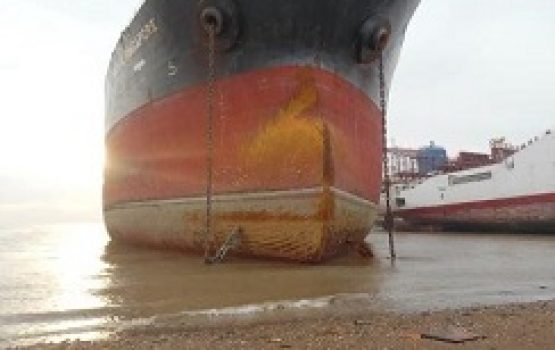 We provide the full Demolition Voyage Management at very attractive costs. We can take over the vessel right from the point of sale for "as is basis" case and perform full functions up to demolition at Scrap Yard.
We have specialized crew Complement for these Special Voyages and We hold DOCs as necessary to maintain the turnover costs to minimum.
We specialized in reactivation projects, with our in house team and also offer very economical Tanker ship Cargo Tank demucking and cleaning services at convenient ports.
Our Superintendents also involve in Pre Purchase Inspections on behalf of Buyers.
Additionally, We Offer Vessel Sale and Purchase support of Trading Vessels as Well as Demolition Vessels.  We are Well Connected with very renowned Cash Buyers and can directly support in sell / purchase of Vessels for Demolition.
Sinasta is expertise in providing all the Services related to Vessel right from its New Building Supervision till Demolition including Dry docking etc as required throughout the commercial Lifespan of the Vessel.
It Includes Full Technical Management, Crew Management, Operations Management, Dry docking and Project Management and all other Supporting Services in order to operate the Vessel Efficiently.
We manage all the aspects of Ship Management under one roof with the best Solutions available at most economical cost.